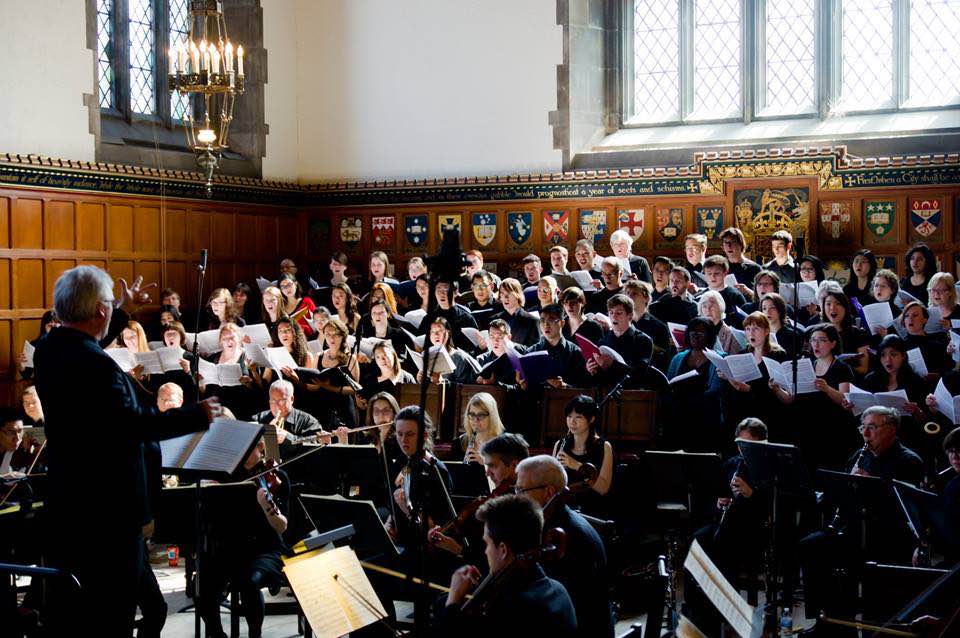 Hart House Singers
How to get Involved:
An exciting opportunity for first time and experienced singers to share the joy of choral singing within this non-auditioned choir conducted by David Arnot-Johnston. Learn the art of song, have fun and sing culturally diverse repertoire
Sign-up occurs at the the beginning of each term
Winter 2018
Our first two rehearsals (January 8 and 15) are open rehearsals. This means you are welcome to sing with us before you commit to joining. Registration will only occur before these open rehearsals, and will start at 6:30 pm outside the Great Hall. Please have the following information available upon registration: first and last name, phone number, email address, student or membership number, and voice category. Please ensure you come early to secure your spot, as our music's copyright has limited distribution. Please contact Hart House for the most up-to-date information on membership fees before you line up to register. Also, if you'd like to join our executive team, please email us for a list of available positions. After the first two rehearsals, the membership list will be finalized, and attendance will be taken. Missing rehearsals is strongly ill-advised; if you miss more than two rehearsals without prior notification, you will be removed from the choir and your spot will be given to a wait-listed person.
Rehearsals for winter start Monday January 8, 2018 at 7:45 pm in the Great Hall at Hart House, and continue weekly until our Sunday, March 12, 2018.
The dress rehearsal is Friday March 16, 2018 at 7 pm.
The winter concert will be on Sunday, March 18, 7 pm.
Music Files: On google drive
The membership fees have recently changed, they are now as follows:
–
Student/Member*
Non-Member
Over 65
Non-member
ANNUAL REGISTRATION FEE
$25
$225
$165
FALL REGISTRATION FEE
$10
$85
$60
WINTER REGISTRATION FEE
$10
$85
$60
SPRING REGISTRATION FEE
$10
$85
$60
*"Student" means any student who has paid ancillary fees s part of their academic program; "member" refers to those who also have a full Hart House fitness centre membership.
Note: There is no longer a clubs membership category instead those without a full membership (student or gym) may now join as non-members as indicated.
---
Website: hhsingers.sa.utoronto.ca/
Email: hhsingers@gmail.com
Contact Programme Advisor: rick.palidwor@utoronto.ca
---